At the Trade Receivable Standards Board, we believe that companies should be able to trade without liquidity constraints. 
The TRSB is a not-for-profit, charitable foundation that promotes a set of Standards for the management and financing of
receivables. The TRSB works to:
Promote Certainty
We promote the certainty, flexibility, and
symmetry of both trade and finance to
benefit companies and financiers
simultaneously.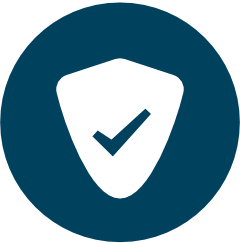 Protect Privacy
We promote and seek to ensure the privacy of
all parties involved in trade of products,
services, and their receivables, to preserve
symmetry and balance.
The TRSB monitors the consistent application of its Standards in the local or global trade operations of its members. By their voluntary request, traders, users, and
financiers allow the TRSB to implement it's authority by holding the shares of the entities that operate with The Standards.
In that capacity, it has the authority to replace the directors of the entity it monitors in case the standards are not applied consistently.
At TRSB, we believe that companies should have access to finance according to the quality of their products and services.
Today, financiers provide finance to companies based solely upon their proven cash flow or collateral because they have no other qualifying information on their products and services or performance to guide them.
This means that the companies that least require finance – the companies that already have money – have preferential access to the working capital all businesses need to grow and succeed, while financiers involuntarily disregard micro, small and medium-sized enterprises (MSMEs) even if they generate high quality products and services.
TRSB connects MSME enterprises to financiers by bridging the information gap between them.
The TRSB promotes superior liquidity for large companies, their buyers, and suppliers; and it helps MSME entrepreneurs develop self-sustaining businesses, create jobs, build productive capacity, and foster inclusion as it relieves the constraint on MSME growth due to the lack of traditional bank financing in for their sector.
By doing so, the TRSB helps to create and distribute wealth more equitably in society as people lift themselves up from poverty, achieve financial independance, and engage in productive enterprise without being held down by the power of capital.
In order to achieve our goal, the Board champions a strong foundation of integrity, trust and ethical conduct, and requests reciprocal commitments from all its service providers and standard users. TRSB's policies follow these principals.
By creating the enabling conditions for small businesses to grow beyond the abilities of conventional sources of finance, TRSB potentially sets in motion a progression for every TRSB user.